Project Description
When the University of Michigan helipad was relocated to the northeast corner of the medical campus, there were several key design requirements: Safety, Aesthetics, Structural Design Life and Cost. A creative solution was required to deliver these requirements and make the helipad as unobtrusive as possible on the site.
The original concept was for a 28-foot-high wall, but it was determined that a terraced segmental retaining wall (SRW) would enhance the design, in terms of safety, structural integrity and would be more aesthetically pleasing.
Since railings were not a suitable option for fall protection given the risk presented by rotor blades from helicopters landing on the pad, a system of attached nets or grates, anchored behind the wall was included for protection against falls.
Approximately 11,000 square feet of retaining walls were designed to complete this project resulting in a beautiful, terraced wall that blends nicely into the surrounding landscape.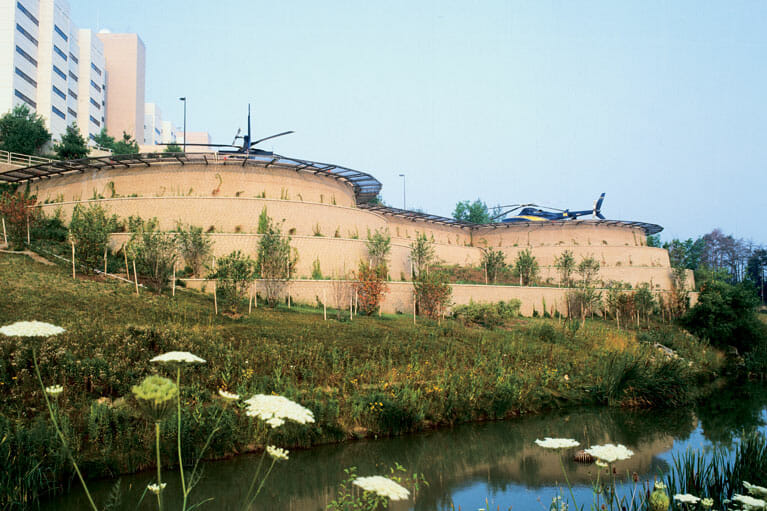 Location: Ann Arbor, Michigan

Terraced Segmental Wall