Dependable business support to help take your company operations to the next level.
Without the right team of professionals, pre-construction meetings, and QA/QC standards in place, it can be hard to ensure successful completion of a project.
This can lead to costly delays or even complete failure.
Just a few of the ways we serve our client community…

Design & Supply Team
Earth Retention provides clients with an experienced design and supply team that will meet all their needs in terms of research and execution. We will work with customers to create a design that meets all their requirements with no stone left unturned.

Quality Assurance/Quality Control
We provide rigorous quality assurance and control standards for every project, ensuring that all the details are taken care of and that the end result meets customer expectations.

Pre-Construction Meetings
Earth Retention offers pre-construction meetings to help customers get the most out of their project. We will provide a detailed plan with goals, objectives, timelines and resources needed for successful completion of the project.

Cost Management
We provide customers with cost management services to stay on budget and get the most out of their project. We will monitor costs to ensure that all resources are allocated to maximize efficiency while still getting the best value for money.
A trusted partner that will help make sure your project succeeds!
At Earth Retention, we understand how important it is to have reliable construction launch support and partners for your projects.
That's why we provide experienced teams of professionals who are dedicated to providing comprehensive customer experience – from initial contact all the way through end results. We also offer pre-construction meetings, QA/QC standards, as well as identifying new opportunities and helping builders be successful.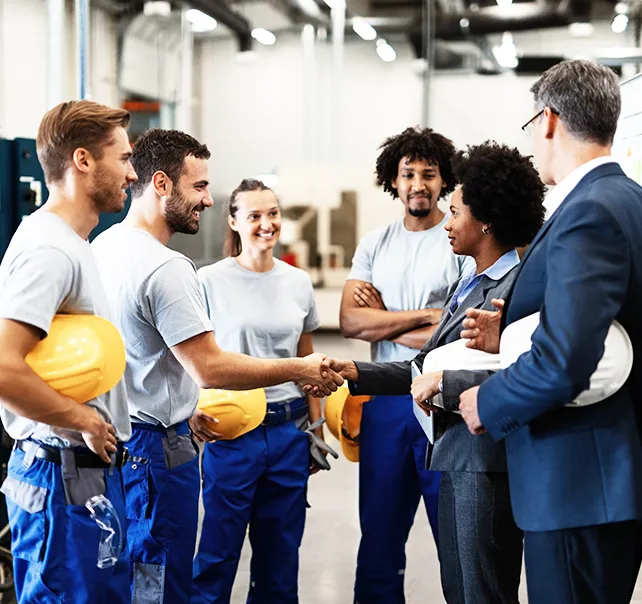 Get the full service & support your project needs.
You're looking for a reliable partner to help you launch your project, but you don't know where to turn. You need someone who can provide a comprehensive customer experience from start to finish and ensure that the project is successful.
Imagine having a reliable partner to help launch your project – someone who provides comprehensive customer experience from start to finish, monitors progress and resources, offers pre-construction meetings and QA/QC standards, identifies new opportunities for success, and helps you stay on budget. Earth Retention can offer all this – and more! Our experienced team of professionals is dedicated to helping you get the most out of your project, so that you can be sure it will succeed. So what are you waiting for? Contact us today and let's get started!
7 Biggest MSE Retaining Wall Mistakes & How To Avoid Them
To help you avoid painful and costly mistakes, we've created this PDF.